The New Yorker Tablet & Mobile Experience
Based on the gnawing guilt I felt over the growing pile of unread New Yorker magazines piling up in my living room, I came up with a concept for an iPad magazine experience. Any regular reader of the magazine knows that it's a commitment that can be hard to keep up with. The app would get to know readers' preferences and suggest "just three" that they are most likely to be interested in, giving readers a better shot at keeping up and assuaging their guilt. Readers can discard a suggestion for new one when the app suggests something they're not interested in. They can also opt for full control, choosig what they like from the table of contents.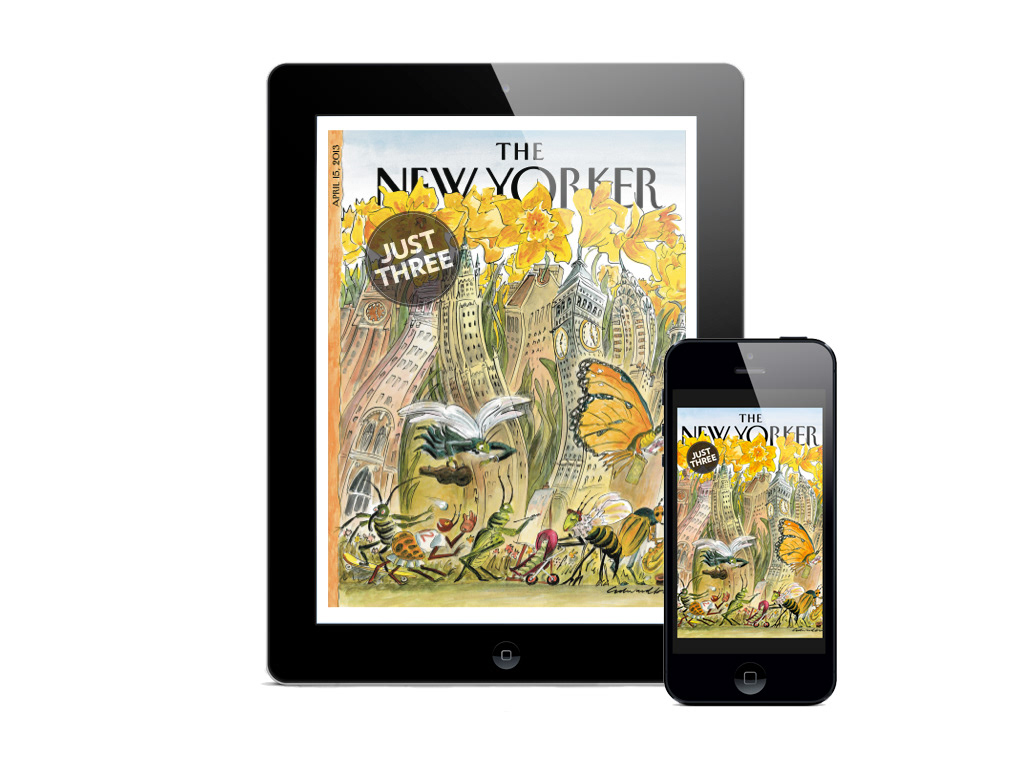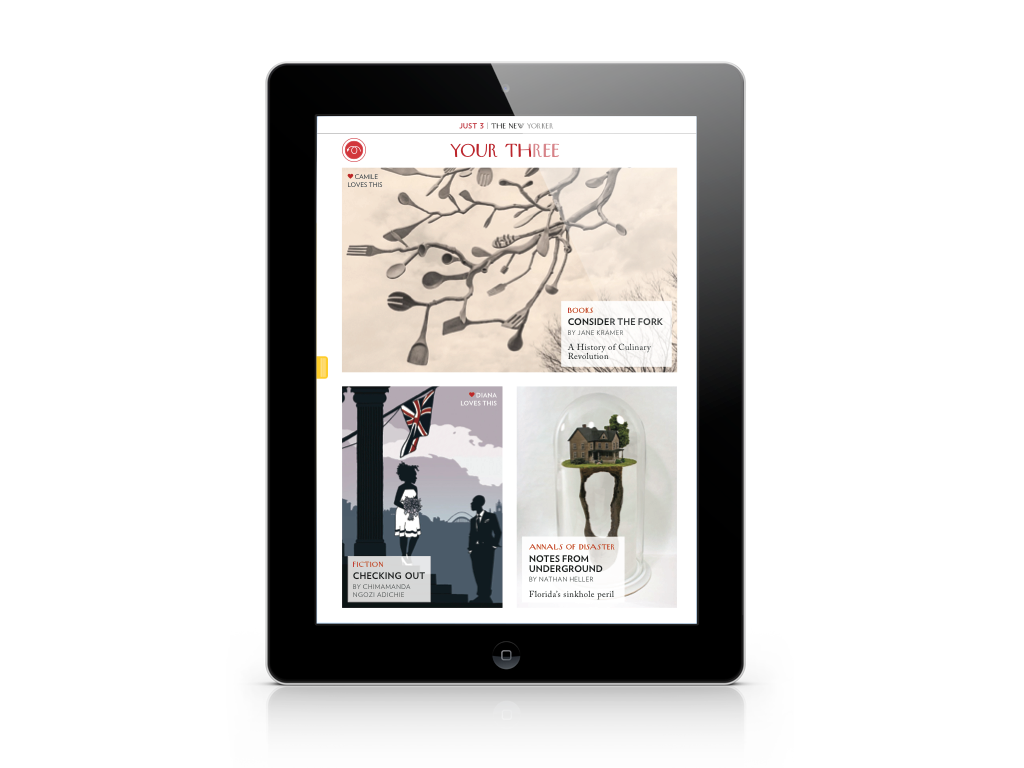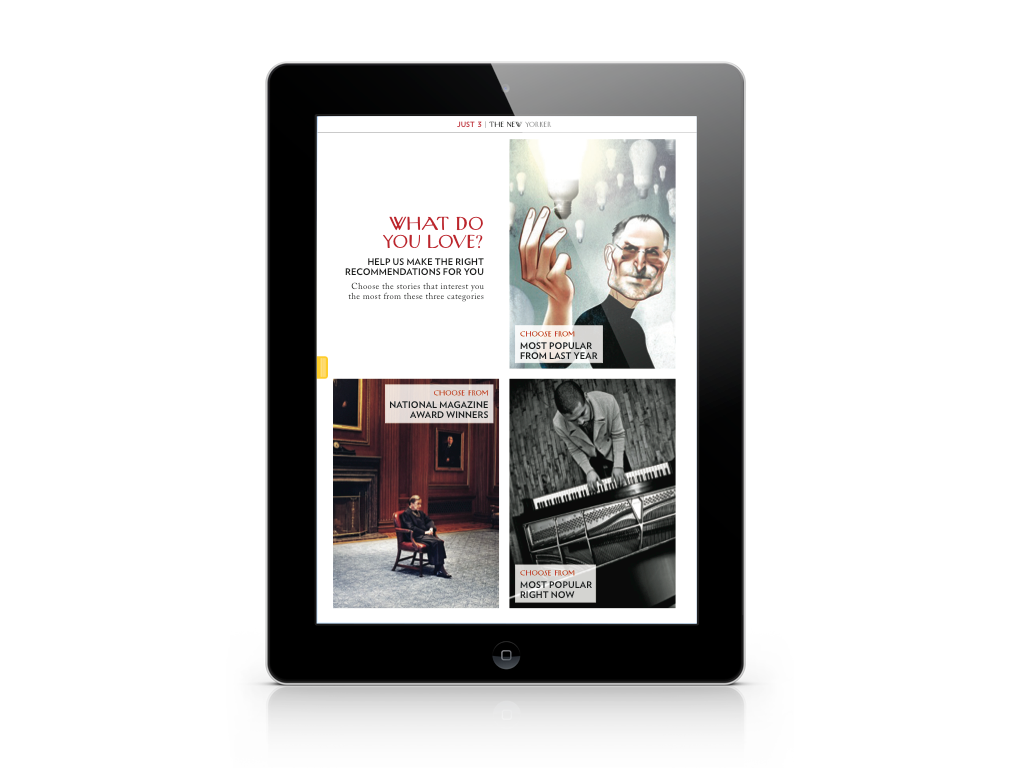 Above is an engaging way to help the app get to know the reader's preferences, while allowing readers another chance at great content they may have missed.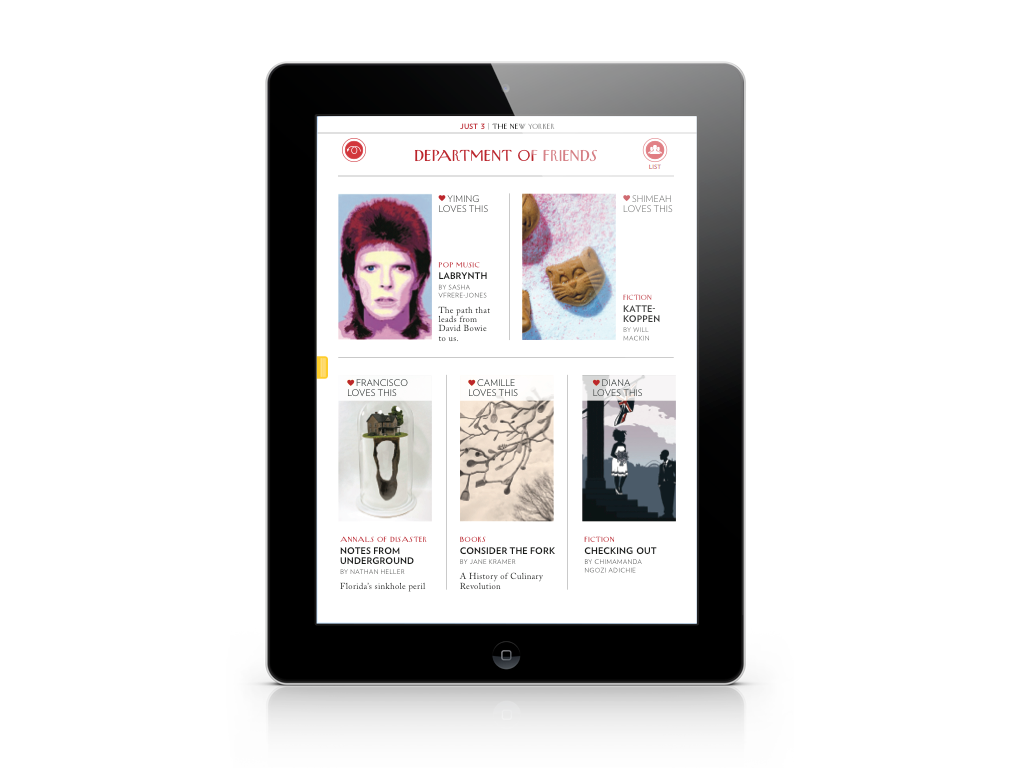 Talking about the New Yorker is one of the best things about reading it, so I created the Department of Friends (above) where you can see what your friends, and other people you might choose to follow, are loving.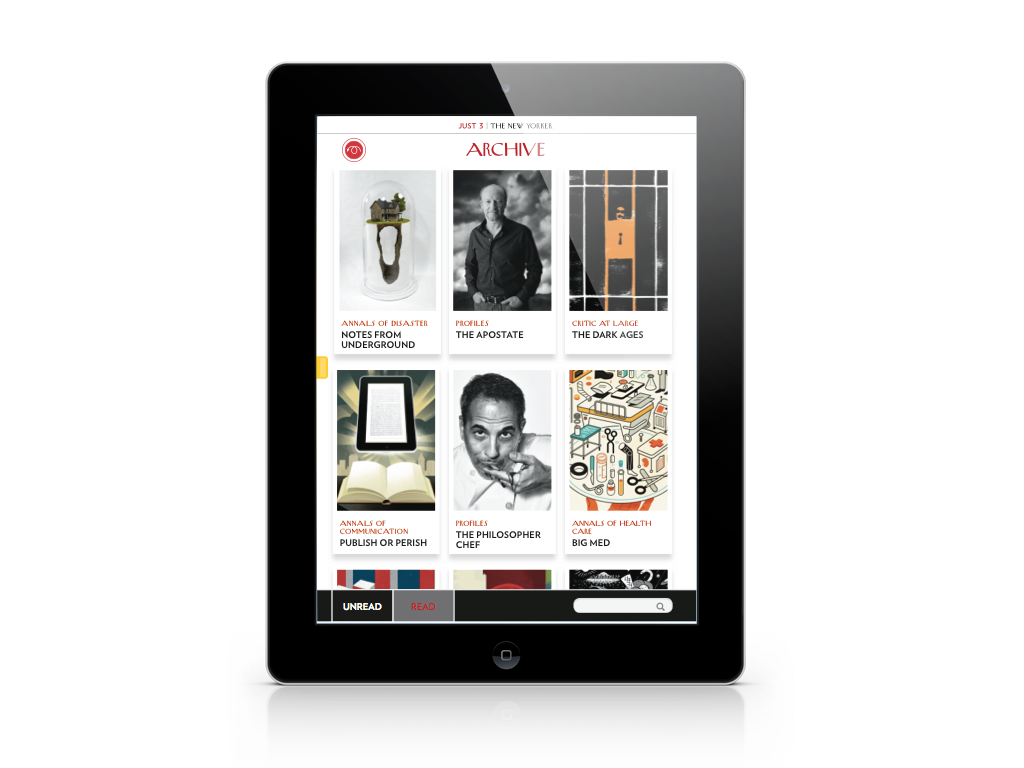 The archive (above) is the place where you can save things to read for later, or save things you've loved forever. So, when the article about that famous chef you loved comes up at a dinner party two years later, you'll easily be able to find it and share it.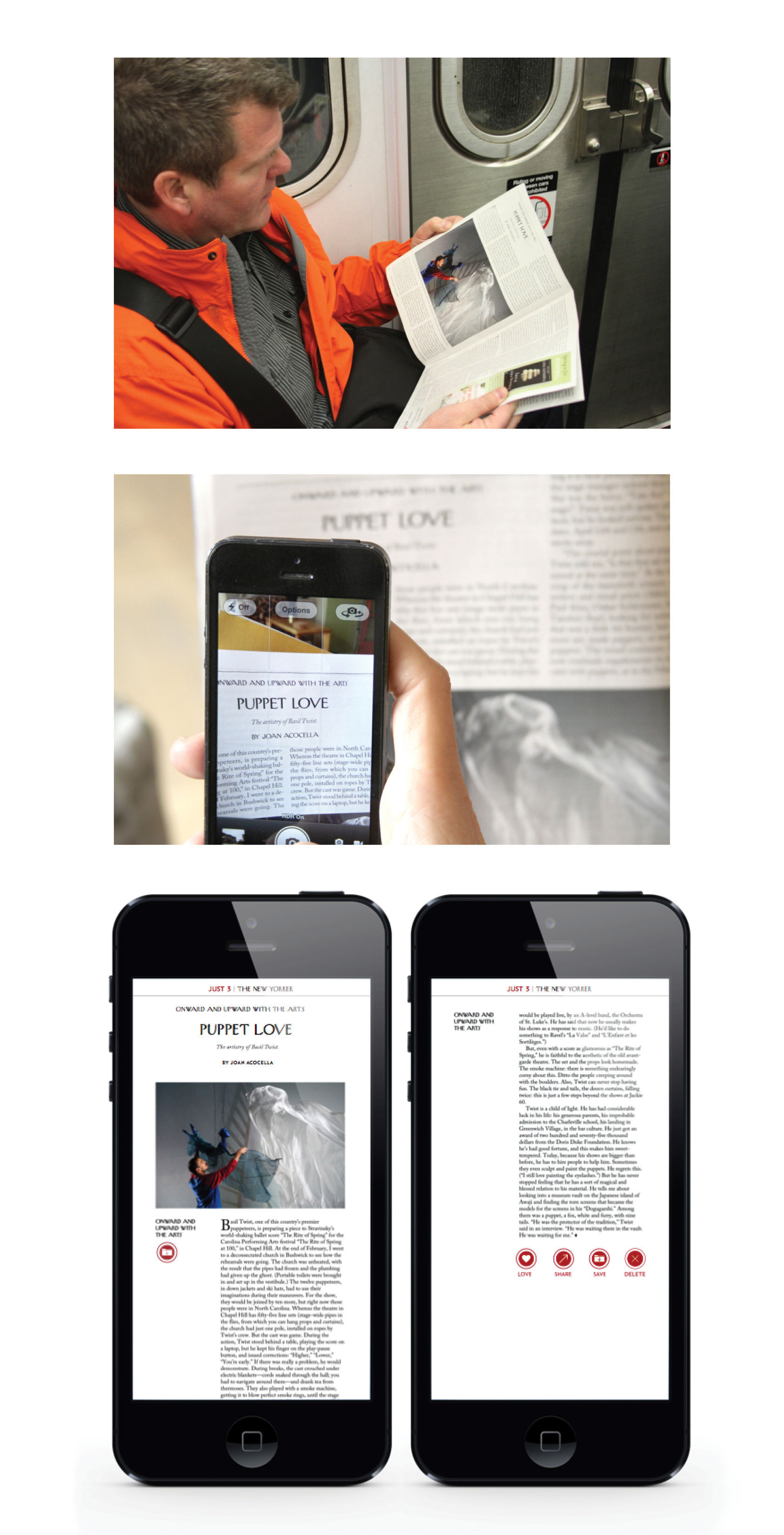 The phone app would allow readers that still enjoy the paper magazine to easily access all of the same digital features (love, save, share).